En este post les voy a comentar sobre Windows ISO Downloader que acaba de lanzar la versión 2.0 de la herramienta añadiendo la posibilidad de descargar además de las imágenes ISO oficiales de Windows 7, Windows 8.1 y Windows 10, las imágenes oficiales de las Suites Ofimáticas de Microsoft, Microsoft Office 2007 y Microsoft Office 2010 en cualquiera de sus versiones, idiomas y arquitecturas directamente desde los servidores de la compañía.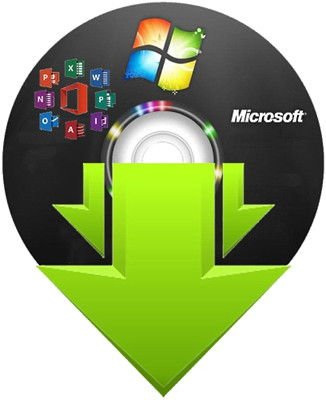 Es interesante señalar además que por ser una descarga completamente legal los desarrolladores de la aplicación han decidido cambiar su nombre por Windows and Office ISO Downloader en alusión a lo que realmente hace la herramienta.
Las imágenes o ejecutables descargados como te comentaba son 100% legales y originales, por lo que no han sido manipulados y garantizan que tendrás el mismo producto que en su momento lanzó Microsoft oficialmente ya sea para descargas directas o en los CDs/DVDs comercializados en tiendas. Con esto quiero decir que eliminarás la posibilidad de contaminarse con algún virus o malware introducido en algunas de las descargas que abundan por la web.
COMO UTILIZAR WINDOWS AND OFFICE ISO DOWNLOADER
Windows and Office ISO Downloader es multilenguaje y está soportado en español, por lo cual las posibilidades de error son mínimas, para lograr descargar las ISOs que deseamos primeramente deberemos descargarnos la herramienta la cual es muy ligera (Sección ENLACES DE DESCARGA).
PASO 1
Al ejecutarla veremos que se nos abre una ventana, en la parte derecha están las ISOs disponibles la cual deberemos marcar primeramente, acto seguido se activarán las opciones de la parte izquierda
PASO 2
Seleccionamos la versión que vamos a descargar y hacemos clic en CONFIRMAR
PASO 3
Seleccionamos el idioma de la ISO que vamos a descargar y hacemos clic en CONFIRMAR
PASO 4
En la nueva ventana que se nos abre veremos los enlaces a las ISO en cada arquitectura, al hacer clic comenzará la descarga
GUIA PASO A PASO EN IMAGENES
ISOS A DESCARGAR CON WINDOWS AND OFFICE DOWNLOADER
Windows 7 Editions and Languages
S: Starter Edition
HB: Home Basic Edition
HP: Home Premium Edition
P: Professional Edition
U: Ultimate Edition
N: without Media Player
K: optional 3rd party media and messaging software
OEM: Original Equipment Manufacturer
GG: Get Genuine Kit
32: 32 bit Edition
64: 64 bit Edition
Windows 8 Editions and Languages
A: All Editions
P: Professional Edition
SL: Single Language Edition
LE: Limited Edition
N: without Media Player
K: optional 3rd party media and messaging software
32: 32 bit Edition
64: 64 bit Edition
Windows 10 Editions and Languages
A: All Editions
SL: Single Language Edition
E: Education Edition
N: without Media Player
K: optional 3rd party media and messaging software
G: Get Genuine Kit
32: 32 bit Edition
64: 64 bit Edition
Windows 10 Insider Preview Editions and Languages
C: Client (Single License)
VL: Volume License
E: Education Edition
SL: Single Language
CN: China Only
32: 32 bit Edition
64: 64 bit Edition
Varían en dependencia del instalador seleccionado
655 KB | EXE | Windows All | x32 Bits – 64 Bits
Descargar Microsoft Windows and Office ISO Downloader